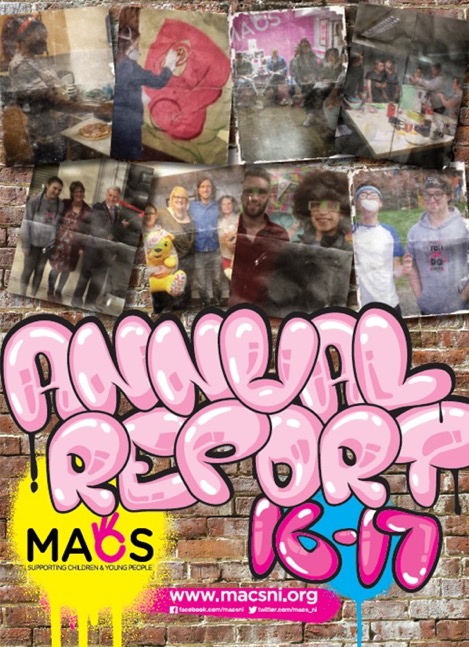 This is our second year developing the Annual Report and we have tried to do something different while still keeping the essence of what is important to us – that the report reflects our ideas and all the great work that goes on in MACS.
Last year, we got lots of feedback about how bright and eye catching the Annual Report was so we have tried to make sure that this year it is something that young people will again want to pick up. As Young Leaders, we are proud of the work we do in the Shadow Board but again, showcase the hard work, positive changes and differences the young people, volunteers and staff make in MACS.
We hope you enjoy reading – feel free to give us feedback when you see us about!
Stand out highlights of the year
Supported over 1,345 young people
114 young people accommodated in our Supported Housing Services
653 young people participated in our bespoke schools programme promoting positive wellbeing
81% of young people found accommodation
91% of young people improved their mental health
57 young people were matched with Mentors
Winning a £500K funding from BIG LOTTO for five years to develop our mentoring and volunteering project
Opened up our brand new Supported Housing in Lisburn, in partnership with Radius Housing Association
Winning the Employers for Childcare Family Employer of the Year Award for second year running.
Download the full report to read more (Please note the PDF file is large (11.1mb) so you may not want to download it on your phone).